Dubai's Emerging Neighborhoods: Areas to Watch for Property Investment
Introduction:
Dubai's real estate market continues to evolve, with emerging neighborhoods offering promising investment opportunities. As an investor, staying informed about these budding areas is crucial for identifying high-potential locations with attractive returns. In this article, we will explore some of Dubai's emerging neighborhoods that should be on your radar when considering property investments.
Dubai South:
Dubai South, strategically located near the Expo 2020 site and Al Maktoum International Airport, is a burgeoning neighborhood with significant investment potential. The development aims to become a thriving business hub, offering a mix of residential, commercial, and leisure properties. The completion of infrastructure projects and its proximity to major transportation networks make Dubai South an area to watch for property investment.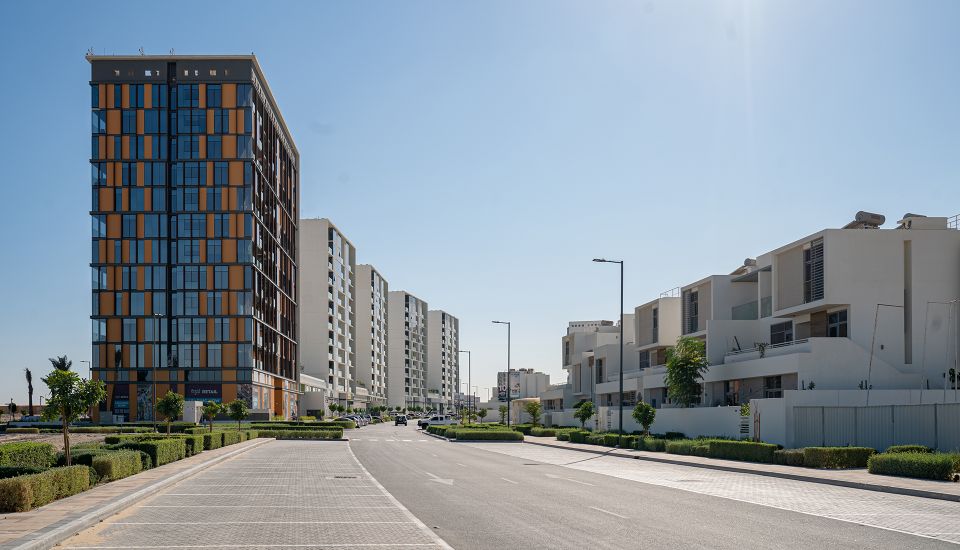 Key Facts about Dubai South
Diverse Property Portfolio: Dubai South is a versatile mixed-use development, showcasing an array of residential and commercial properties. Renowned industry leaders such as Emaar Properties and MAG Lifestyle Development have contributed a captivating assortment of apartments, townhouses, and villas, transforming the legacy of Expo 2020 into the vibrant Expo City.
Accessible Amenities: Thoughtfully designed, the community ensures that essential amenities like schools, healthcare facilities, supermarkets, and dining options are easily accessible from every district. In addition, abundant open green spaces provide a refreshing retreat for both residents and their furry companions.
Modern Interiors and Facilities: Reputable developers have raised the bar by delivering projects that meet international standards. This means purchasing apartments or investing in villas in Dubai South comes with a guarantee of contemporary interior designs, top-quality fittings, furnishings, and facilities, catering to the preferences of today's discerning buyers.
Diverse Investment Opportunities: Dubai South caters to various investment aspirations. Whether seeking a family home or diversifying one's portfolio, this district offers a plethora of options. Notably, key industry players are focusing on acquiring villas or apartments here, anticipating substantial returns in the near future.
Robust Transportation Network: The integration of the Dubai Metro, Route 2020, seamlessly connects Dubai South with vital residential and commercial hubs across the city. For those preferring public transportation, Bus F55 offers a viable alternative. Moreover, ongoing plans for expanded public transport options in the area are underway. For car owners, convenient access to major roads including Sheikh Mohammed Bin Zayed Road (E311), Sheikh Zayed Road (E11), and Emirates Road (E611) further enhances connectivity.
Golf and Green Oasis: Golf aficionados are treated to an exceptional 18-hole championship golf course surrounded by communal parks. This lavish amenity adds an extra touch of luxury to the community, providing a serene escape within the heart of Dubai.
Affordable Villa Community: Dubai South distinguishes itself as one of the most budget-friendly communities to invest in villas in Dubai. This affordability factor makes it an enticing option for astute investors seeking value in their property ventures.
Market Trends:
Median price per sq.ft: 806 AED (a 28.54% year-on-year increase)
Median price: 1.625 Million AED (an 8.33% increase)
Jumeirah Village Circle (JVC):
Jumeirah Village Circle is a fast-growing community that offers affordable properties in a well-planned residential neighborhood. With its increasing popularity and ongoing development, JVC has become an attractive option for both investors and residents. The area boasts a range of amenities, including parks, schools, and retail outlets, making it an appealing choice for families and young professionals.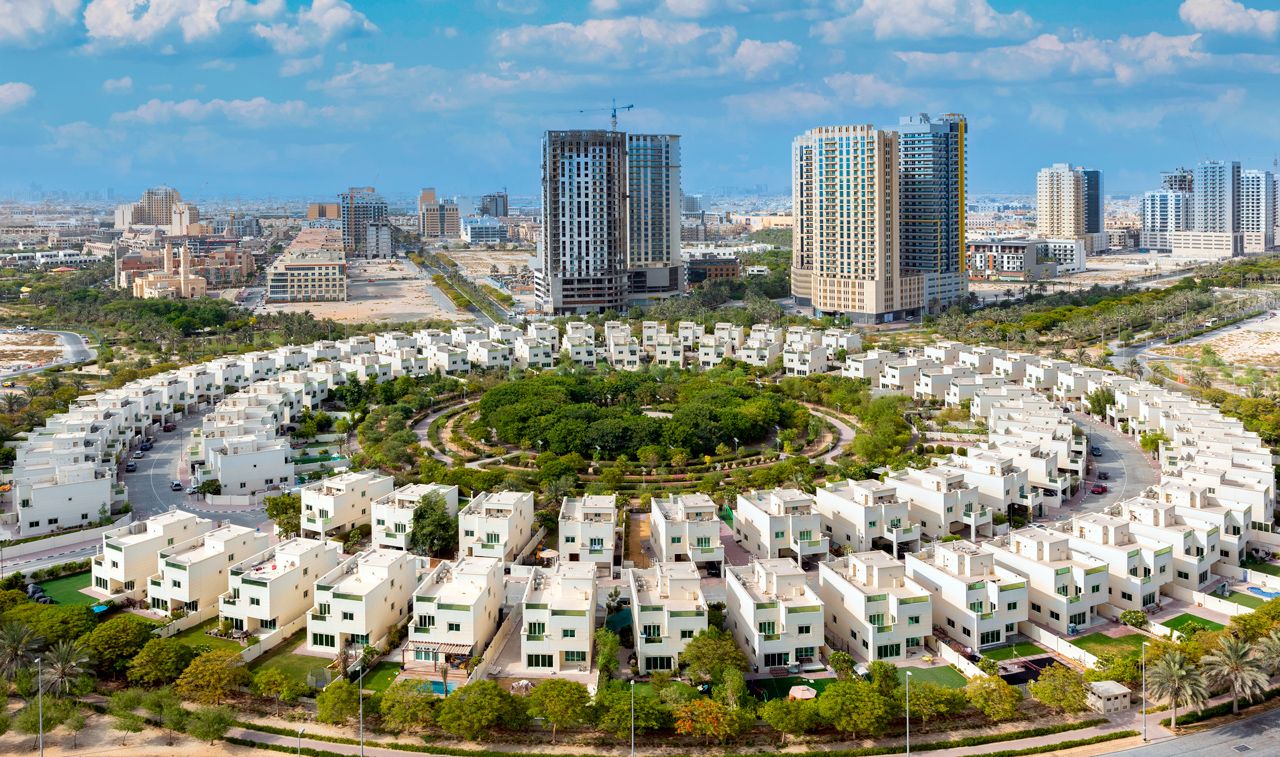 Key Facts about Jumeirah Village Circle
A Magnet for Families, Couples, and Singles: JVC is a welcoming community for families, couples, and individuals alike. Expatriate families are drawn to the abundance of schools, parks, fitness centers, clinics, hospitals, and pharmacies within the area.
Investment Appeal with High Rental Yields: JVC is favored by real estate investors due to its attractive pricing and high rental yields. Proximity to key areas like Dubai Marina and Jumeirah Lakes Towers, along with easy commuting, adds to its investment potential.
Leading Choice for Affordable Rentals: JVC takes the lead in offering affordable apartment rentals in Dubai. It stands as an attractive option for individuals seeking reasonably priced accommodation with modern amenities and proximity to key areas.
Accessible Property Ownership for Expats: JVC presents an appealing opportunity for expats to own property in Dubai without a hefty investment. The availability of off-plan projects further enhances its appeal.
Public Transportation in Jumeirah Village Circle: The community primarily relies on the bus route and taxis for public transportation. Bus J01 serves several stations within the area, connecting residents to popular destinations. For metro access, the Al Furjan and The Gardens Metro Stations on Route 2020 are the nearest options.
Abundant Amenities: JVC boasts an array of amenities including schools, public parks, grocery stores, supermarkets, minimarts, a diverse range of restaurants, and a vibrant mall, ensuring residents have access to all essential services.
Market Trends in Jumeirah Village Circle (JVC):
Median price per sq.ft: 1102 AED (a 17.85% year-on-year increase)
Median price: 756,000 AED (an 11.27% increase)
Dubai Hills Estate:
Dubai Hills Estate is a master-planned community that is gaining prominence for its upscale properties and luxurious lifestyle offerings. Developed by Emaar Properties, this thriving neighborhood features stunning villas, townhouses, and apartments nestled amidst vast green spaces and a championship golf course. The rising demand for properties in Dubai Hills Estate highlights its potential for long-term value appreciation.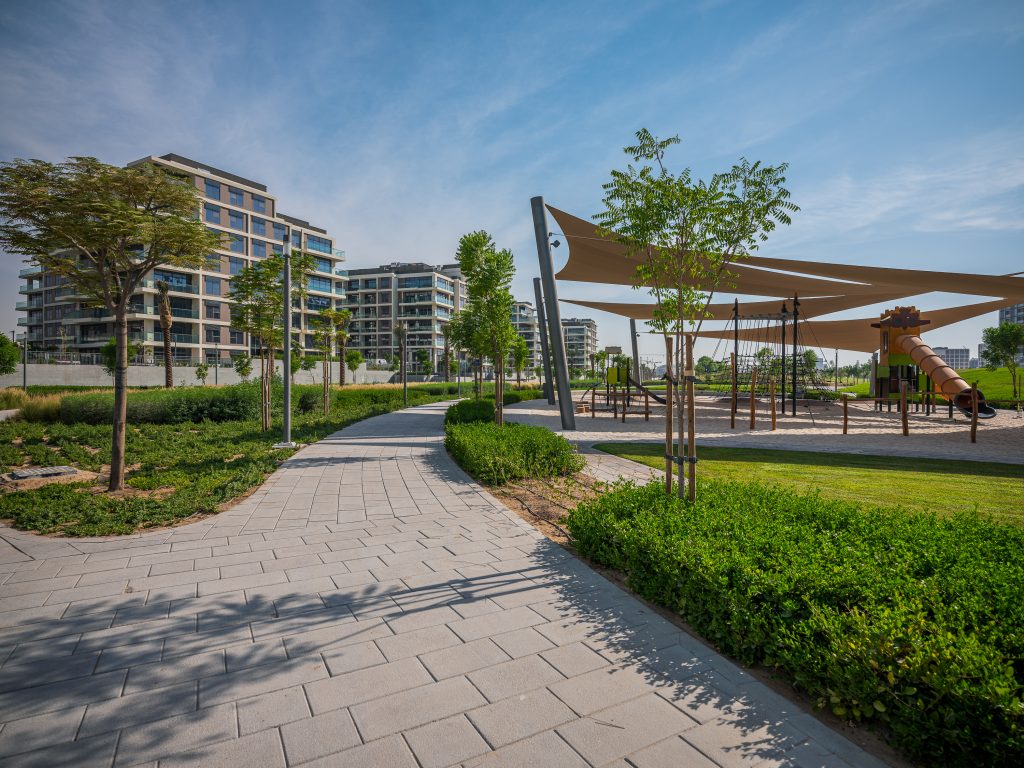 Key Facts about Dubai Hills Estate:
Luxury Properties in High Demand: Dubai Hills Estate is renowned as one of Dubai's prime areas for renting and buying luxury properties. It holds the distinction of being the 4th most popular for renting luxury apartments and the 3rd most sought-after choice for renting luxury villas.
Diverse Property Configurations: This upscale residential area boasts various sub-communities featuring villas, townhouses, apartments, and residential plots. Anchored by an 18-hole championship golf course, Dubai Hills Estate exudes an aura of exclusivity and opulence.
Amenities Beyond Compare: Dubai Hills Golf Club, offering views of the iconic Burj Khalifa, is just the tip of the iceberg. The estate also encompasses three hotels, two hospitals, a 54 km bicycle route, and the sprawling Dubai Hills Mall. Additionally, the community is in close proximity to renowned schools like GEMS Wellington Academy, GEMS New Millennium School, and GEMS International School.
Proximity to Key Areas: Situated near Downtown Dubai and Al Barsha South, Dubai Hills Estate enjoys convenient access to major commercial and entertainment hubs.
Expansive Green Spaces: Over 1.45 million sq. m. of the community is dedicated to parks and open spaces, providing residents with ample opportunities for outdoor activities and leisure.
Off-Plan Investment Opportunities: Dubai Hills is a favored choice among investors, thanks to the numerous ongoing off-plan projects that promise substantial returns.
Family-Friendly Environment: Designed with families in mind, Dubai Hills Estate offers a host of amenities, serene surroundings, and proximity to schools. It stands as one of the best places for families to call home in Dubai.
Commercial Opportunities: Dubai Hills Estate extends commercial properties at reasonable rates, further enhancing its appeal as a comprehensive living and business destination.
Market Trends:
Median price per sq.ft: 1916 AED (a 23.05% year-on-year increase)
Median price: 2 million AED (a 15.80% increase)
Al Furjan:
Al Furjan is an up-and-coming residential community located in close proximity to major business hubs such as Dubai Marina and Jumeirah Lakes Towers. Known for its well-designed townhouses and villas, Al Furjan offers a balanced lifestyle with community amenities and easy access to transportation networks. With ongoing infrastructure developments, this emerging neighborhood is poised for future growth and investment opportunities.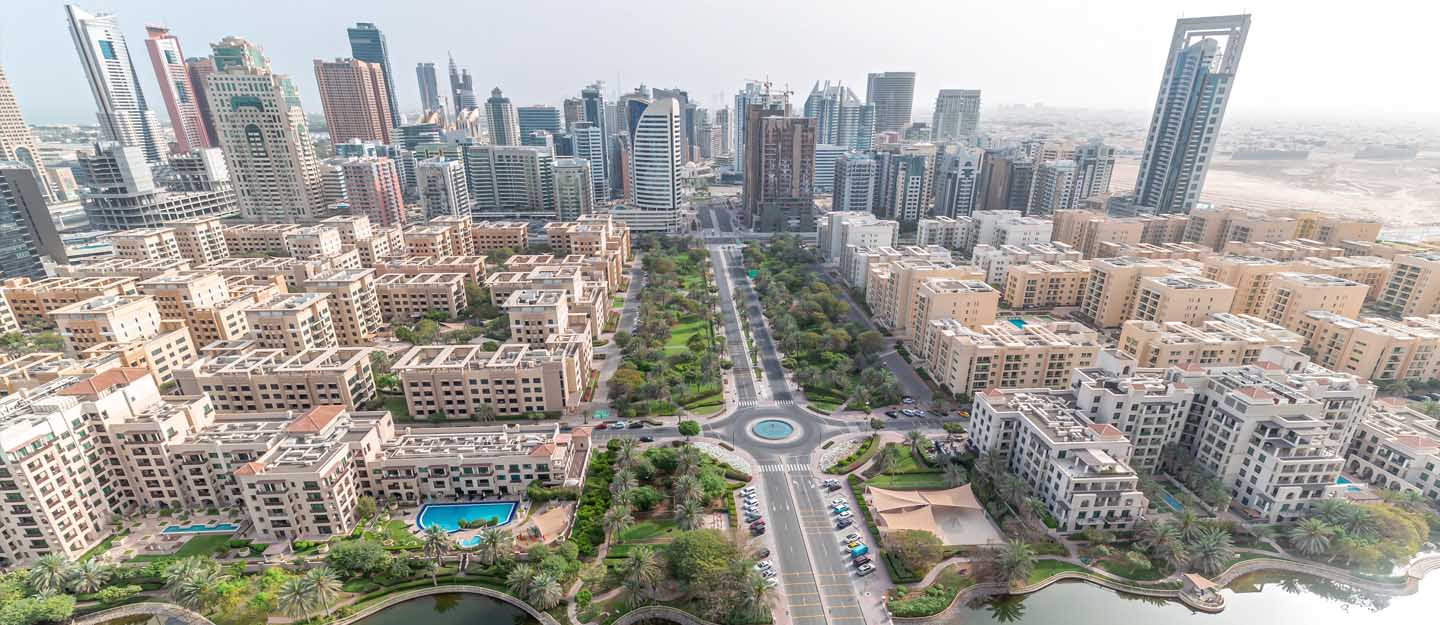 Key Facts about Al Furjan:
Connected Living with Pathways and Amenities: Al Furjan boasts a network of pathways and communal amenities, fostering an inclusive environment for its residents. The interconnected cycle routes extend through Discovery Gardens, Garden View Villas, and Al Furjan, resulting in a 40 km cycling track for the entire community.
Diverse Property Types: The community offers a diverse range of property types, from over 4,000 apartments to houses, hotels, and commercial spaces. This variety caters to a wide spectrum of lifestyle preferences.
Proximity to Major Highways: Al Furjan provides direct accessibility to two of the UAE's major highways, enhancing connectivity and facilitating convenient travel to key destinations.
Neighborly Connections: Al Furjan shares borders with neighboring communities like Jebel Ali Village, Discovery Gardens, and Green Community, creating a cohesive and integrated living experience.
Abundant Communal Amenities: Residents enjoy a wealth of communal amenities including swimming pools, gyms, parks, and dedicated biking tracks, encouraging an active and engaged lifestyle.
Varied Residential Offerings: Residential properties in Al Furjan primarily comprise villas and townhouses, complemented by a few apartment buildings. This variety caters to different living preferences and family sizes.
Proximity to Al Furjan Metro Station: Al Furjan is home to the Al Furjan Metro Station, a key stop on Route 2020 of the Dubai Metro's extension. This accessibility provides seamless public transportation options for residents.
A Growing Hub for Indian Ex-Pats: Al Furjan has gained popularity among Indian expatriates for its secure environment and convenient amenities. It is considered one of the top areas for Indian ex-pats to rent properties in Dubai.
Investor Interest and High ROI: The initiation of the 2020 route on the Red Line of Dubai Metro has sparked significant interest from investors. Al Furjan is recognized as one of the highest ROI communities near the EXPO 2020 site, making it an attractive choice for both buyers and investors.
Convenience at Every Corner: Al Furjan hosts a well-regarded school, various supermarkets, a mosque, and a clinic, ensuring that residents have access to essential services within the community.
Market Trends:
Median price per sq.ft: 934 AED (a 20.63% year-on-year increase)
Dubai Creek Harbour:
Dubai Creek Harbour, set against the iconic Dubai Creek Tower and overlooking the Dubai Creek, presents an exceptional investment proposition. This visionary development by Emaar Properties aims to create a dynamic waterfront community that seamlessly blends residential, commercial, and leisure components. With its strategic location and stunning waterfront views, Dubai Creek Harbour is a prime area to watch for property investment.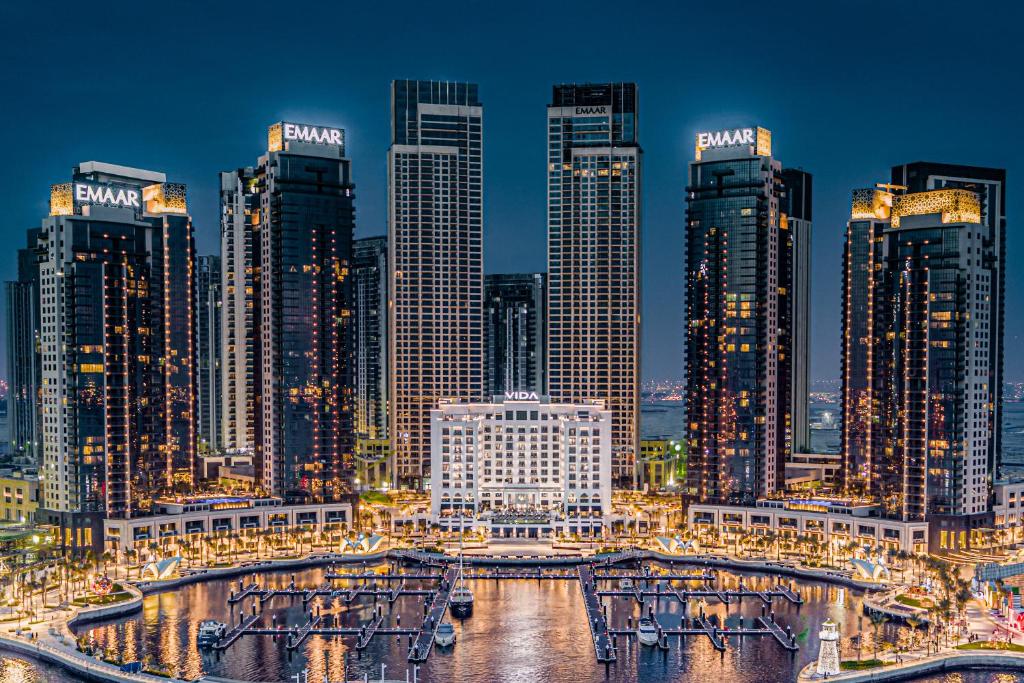 Key Facts about Dubai Creek Harbour:
Sustainable Mega City by Emaar: Dubai Creek Harbour is a groundbreaking project by Emaar Properties, reflecting their commitment to innovative urban development.
Breathtaking Waterfront Location: Situated along the picturesque Dubai Creek, this master development offers a unique and captivating waterfront living experience.
Diverse Residences and Commercial Spaces: The project encompasses state-of-the-art residences and cutting-edge commercial buildings, ensuring a balanced blend of urban living and business opportunities.
Convenient Access via Main Highways: Ras Al Khor Road (E44) and Nad Al Hamar Road (D62) serve as the primary highways, seamlessly connecting Dubai Creek Harbour to neighboring areas, facilitating easy commutes for residents.
Comprehensive Masterplan: The meticulously designed masterplan allocates 7.3 million sq. m. for residential space, 940,000 sq. m. for retail, 300,000 sq. m. for offices, and 66,113 sq. m. for cultural spaces. Additionally, the development features a marine club, Creek Marina, and Creek Beach, while the Sanctuary District safeguards around 450 diverse animal species.
The Island District: This district, nearing completion, showcases opulent vertical residences. It forms the waterfront residential hub, featuring multiple towers offering breathtaking views of the beach and city skyline.
Apartment Configurations: Apartments in Dubai Creek Harbour range from 1 to 4 bedrooms, offering panoramic views of both the beach and city skyline.
Ongoing Development: Dubai Creek Harbour is currently in its development phase, with The Island District being the most advanced area, featuring a blend of completed and under-construction residential towers.
Market Trends:
Median price per sq. ft: 2216 AED (a 21.37% year-on-year increase)
Median price: 2.14 million AED (a 23.84% increase)
MBR City (Mohammed Bin Rashid City):
MBR City is a mega-development that encompasses multiple projects, including District One, Sobha Hartland, and Dubai Hills Estate. Designed to be an integrated city within Dubai, MBR City offers a range of luxury villas, mansions, and apartments. The area boasts world-class amenities, expansive green spaces, and a focus on sustainable living. The continued development and future projects within MBR City make it a promising investment destination.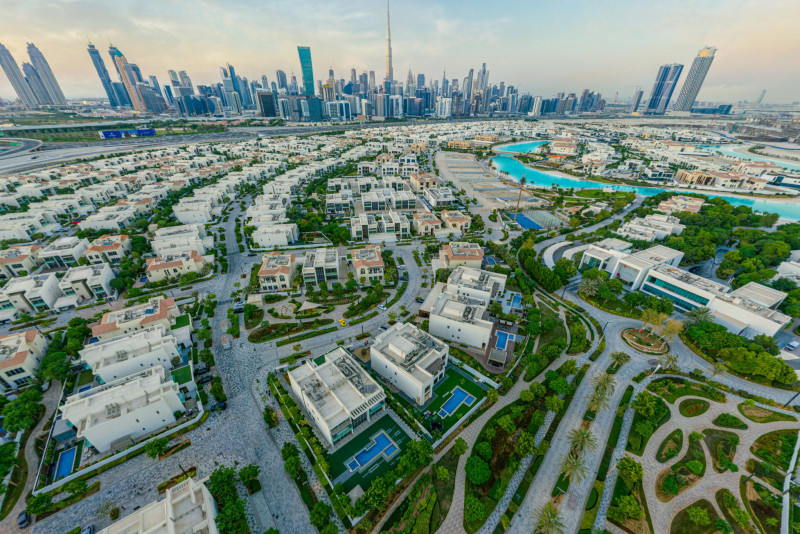 Luxurious Residences with Futuristic Designs: MBR City sets a new standard in luxury living, offering residences with avant-garde designs that exude opulence and sophistication.
Meydan One Mall: Anticipated to be one of the largest malls in Dubai, Meydan One Mall is set to redefine the shopping and entertainment experience for residents of MBR City and beyond.
Strategic Accessibility: MBR City enjoys swift access to major hubs including Downtown Dubai, Business Bay, Dubai Design District, and Al Quoz, facilitating seamless connectivity for residents.
Expansive Green Spaces: The residential areas of MBR City are adorned with extensive green spaces, providing picturesque views and serene environments for residents to unwind and relax.
World's Largest Man-Made Lagoon: A crowning achievement of MBR City, it boasts the world's largest man-made lagoon, offering an unrivaled aquatic experience right at the heart of the community.
Prime Investment Opportunities: MBR City presents valuable options for investors, with a portfolio of high-rise and mid-rise apartment buildings, luxurious villas, and townhouses available for both rent and sale.
Educational Excellence: Families with school-going children will find two esteemed international educational institutions within the vicinity – Hartland International School and North London Collegiate School.
Equestrian and Falcon Centers: Animal enthusiasts will find MBR City particularly captivating, with the presence of both equestrian and falcon centers, offering unique experiences for nature lovers.
Futuristic Developments: MBR City is poised for a bustling future with a vibrant array of eateries, entertainment centers, retail shops, and cutting-edge developments, creating a dynamic and ultra-modern community.
Market Trends:
Median price per sq. ft: 1850 AED (a 10.45% year-on-year increase)
Median price: 2.25 million AED (a 19.93% increase)
Conclusion:
Dubai's emerging neighborhoods provide exciting opportunities for property investment. By keeping an eye on areas like Dubai South, Jumeirah Village Circle (JVC), Dubai Hills Estate, Al Furjan, Dubai Creek Harbour, and MBR City, investors can potentially benefit from capital appreciation and rental yields. However, it's crucial to conduct thorough research, consult with real estate professionals, and consider your investment goals before making any decisions. Stay informed, monitor market trends, and seize the opportunities presented by Dubai's emerging neighborhoods to maximize your real estate investment potential.